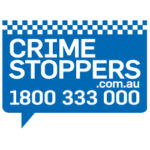 Industrial theft can be a major problem for all kinds of businesses. For example, utilities, miners, builders and even schools can all suffer. Expensive tools, equipment, machinery and materials are costly to replace and the resultant project delays and downtime can be devastating.
DataDot Technology Limited has been helping businesses deter industrial theft for years. During this time we have found that there is a lack of data on industrial theft, its trends and solutions. This has meant that it is harder for businesses to assess and combat their industrial theft issues.

To help businesses combat industrial theft we are launching the Industrial Theft Benchmarking Survey. The survey will collect, aggregate and publish data on industrial theft to help businesses assess and develop strategies to address the problem.
Participation and receipt of data from the survey is free of charge and without obligation. However you must participate in the survey (which will take less than 10 minutes) to receive the data.
The survey is anonymous, but you will be required to provide your email address so that we can send you the report of the aggregated survey results.