Proven to cut theft by over
80%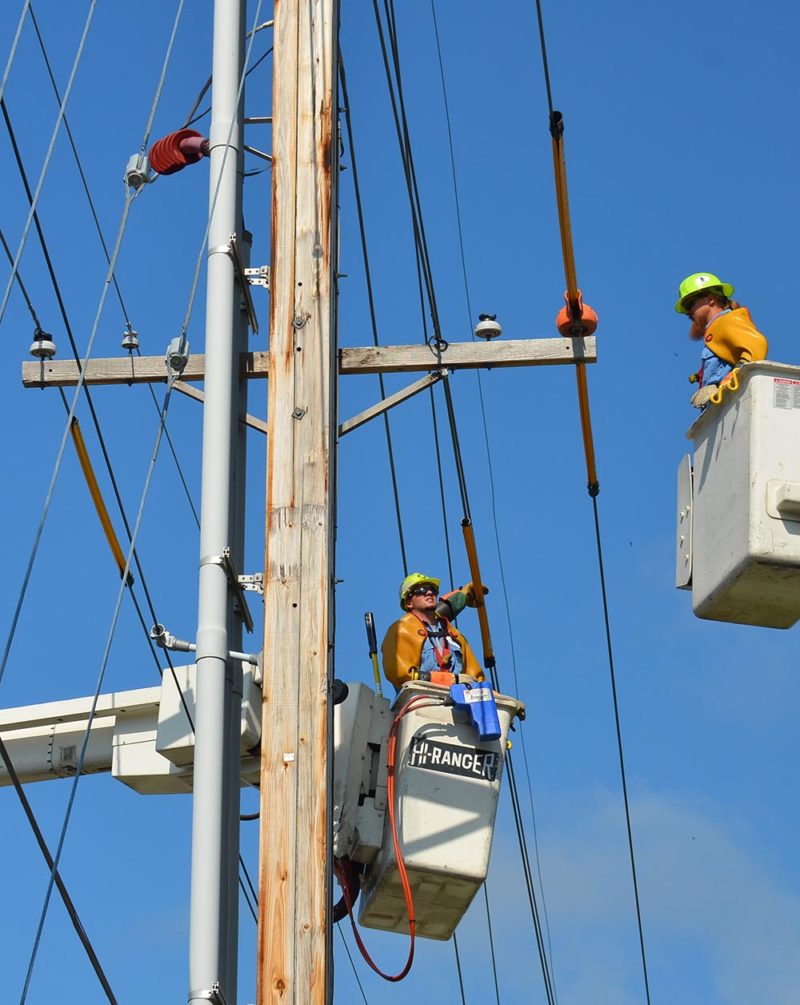 YOUR PARTNER IN CRIME PREVENTION
IDENTIFY AND PROTECT YOUR PROPERTY
Why DataDot?
With property theft an ever-growing problem in today's society, it's essential to take appropriate measures to protect your valuable assets. Whether you have power tools, computers and tablets, gardening equipment, garbage bins and storage containers, your property could be the next target for thieves.
That's why DataDotDNA® is a popular choice for individuals and businesses who wish to protect their valuable items.
Technologically advanced, easy to apply and cost effective, DataDotDNA® is the number one option for your theft prevention needs.
About Us
DataDot Technology Ltd is one of the world's leading identification technology companies. DataDot products protect personal and commercial assets globally, across a variety of industries and products.
DataDot Technology works with a variety of stakeholders including law enforcement, insurers, and other suppliers to ensure the very latest theft prevention technology is available to consumers.
EASY APPLICATION
DataDotDNA® can be applied quickly and easily to your assets.
COST EFFECTIVE
Protect your valuable items for as little as the price of a cup of coffee.
PEACE OF MIND
If your property is stolen, its ownership can be referenced via a secure national database.
What Can I Protect?
Desktop computers, laptops and tablets
Smartphones and cameras
Hand tools
Power tools
Heavy equipment
Copper cable
Transformers and solar panels
Cars, trucks and trailers
Other valuables
Important reasons to choose DataDot Technology
DataDot Technology has a patented application process
DataDot products are not just DataDots, but a complete asset protection and security system
Our secure database can be accessed by law enforcement to identity property 24/7
How does DataDotDNA® work?
Thousands of DataDots are sprayed or brushed on to various locations on your items, and are suspended in a UV security adhesive
The unique code on each DataDot is then stored on a secure global database, which can be accessed by police if your property is stolen
The DataDots are almost invisible to the naked eye, but can be detected by a UV light and magnifying device
It's virtually impossible to locate and remove all the DataDots, making it extremely difficult for thieves to sell your property, without fear of being caught
Warning stickers act as a further deterrent to thieves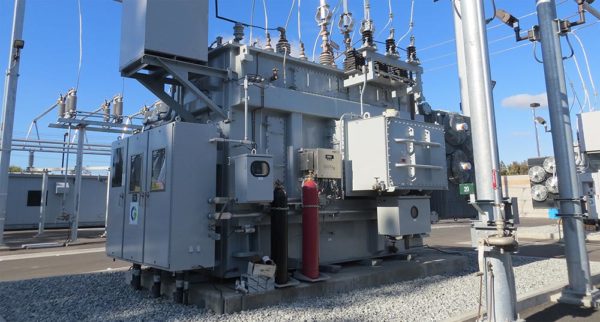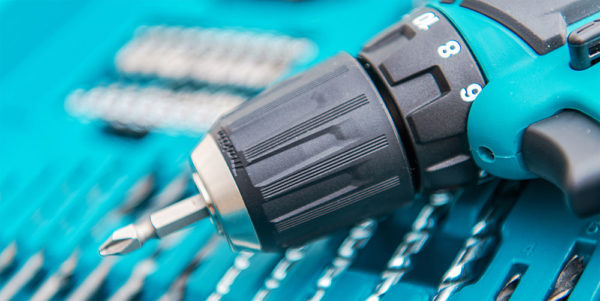 What are DataDots?
DataDots are tiny microscopic discs that contain unique information that's linked to the property owner.
As small as a grain of sand, DataDots are recognised as being one of the most effective ways of preventing theft and counterfeiting.
They enable items to be easily identified, and play a crucial role in the recovery and return of stolen assets.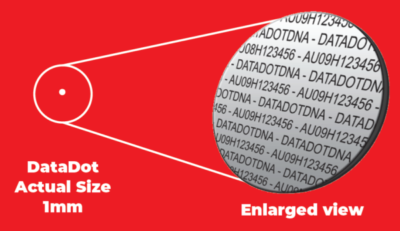 Benefits of DataDotDNA®
Proof of ownership – The unique code on each DataDot links your property back to you, making it virtually impossible for thieves to sell it safely.
Insurance savings – Some insurance companies may provide discounts and incentives.
Awareness – Law enforcement have acknowledged the effectiveness of DataDot Technology in property theft prevention.
Prevention – Prevents service disruption from theft of assets and associated costs of replacing assets
Learn more about how DataDot can help you cut theft of your property by more than 80%