DataDot Technology is proud to announce its exciting partnership with PropertyVAULT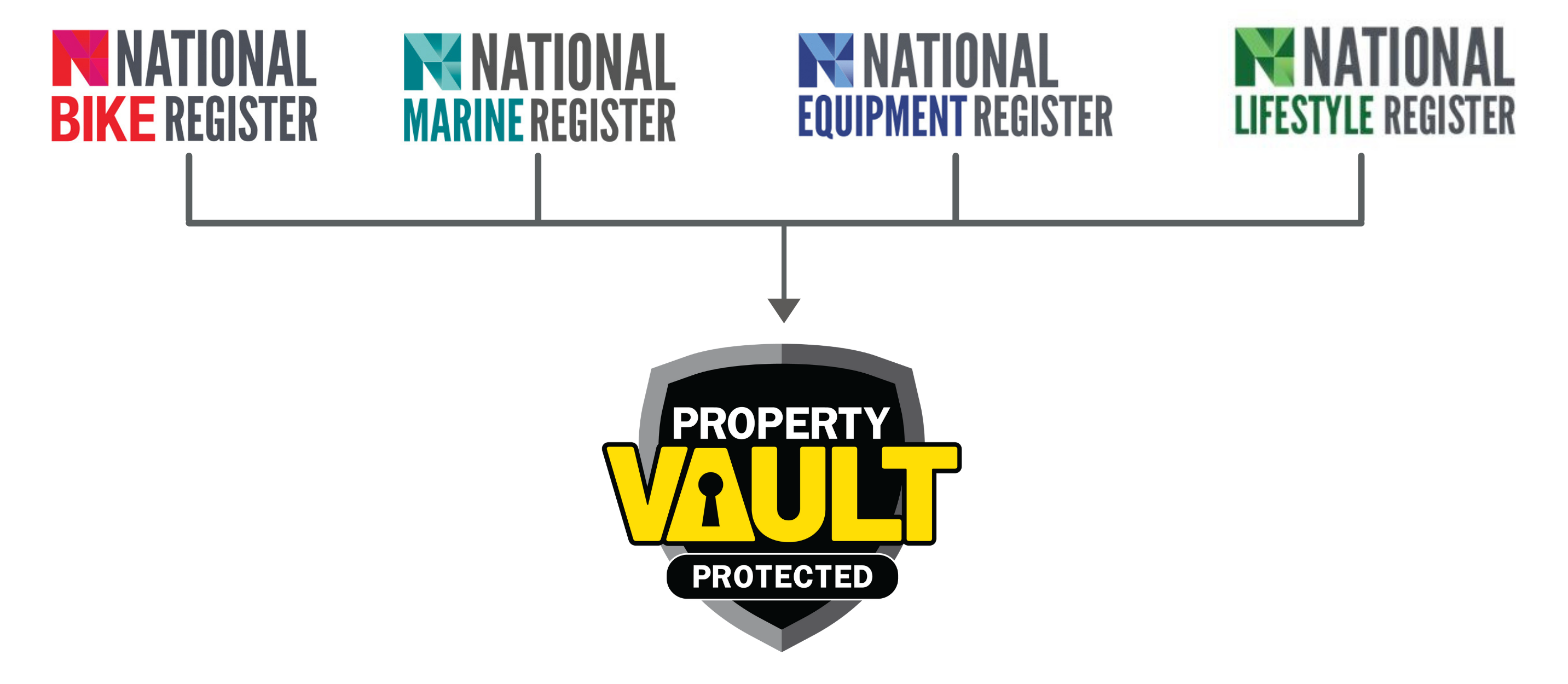 The National Registers were created in Australia by DataDot Technology Ltd with Crime Stoppers Australia to empower police and deter criminals.
The National Registers are comprehensive databases that are accessible by law enforcement agents, alert authorities about reports of stolen boats, bikes, industrial and lifestyle equipment, and quickly disseminate identifying features through social and industry networks, and provide information to dealers, insurers and police to aid the investigation, identification and recovery of stolen property.
The National Registers focus on key consumer asset types that are prone to theft.
The National Marine Register is designed for registering marine craft.
The National Bike Register is designed for registering bicycles and bicycle parts.
The National Lifestyle Register is designed for registering lifestyle equipment such as snow gear, surfboards, go-karts and camper trailers.
The National Equipment Register is designed for registering motor vehicle repair kits, tools, heavy plant equipment and anything else not listed above, such as home and business equipment.
We've now partnered with PropertyVAULT – who provide a world-leading asset management database and service solution to protect your assets and assist in the recovery when stolen.
PIN Registration
If you've purchased a DataDotDNA® kit then it is vitally important that you register your details on the PIN Registry.
Registration of your PIN ensures that police can identify you as the true owner of an asset.